Vote now for your 4th Down Magazine Mid-Penn Conference Player of the Week. Our poll will remain open until Tuesday evening at 11 p.m. Voting is allowed once every 30 minutes.
Editor's note: We have implemented safeguards to prevent voting which falls outside the spirit of the rules in place. We reserve the right to block users who cast fraudulent votes.
Browser cookies must be accepted to vote.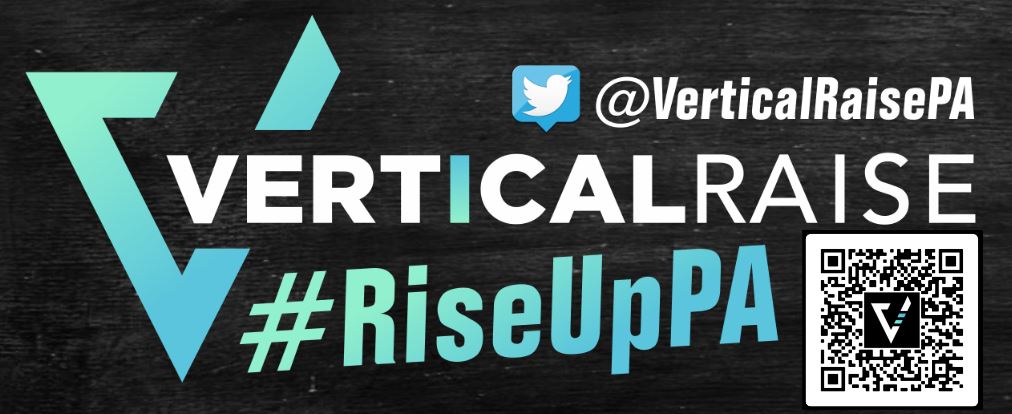 Put those Candy Boxes Away; No more Sub Sales; Retire from Washing Cars! And elevate your team's fundraising this season with Vertical Raise!
Vertical Raise is the premier online fundraising platform for organizations of all types and sizes. Vertical Raise provides solutions to the challenges of fundraising by utilizing its best-in-class software to create the easiest, most efficient and effective fundraising campaigns on the market. Raise more money in less time with the help of a dedicated fundraising coach who will work with each program every step of the way.
Nolan Baumert, sr., RB/DB, Line Mountain: Baumert's 1-yard TD plunge with 8:06 left proved the difference in the Eagles' 27-21 win over Susquenita. He finished with 26 carries, 177 yards and two more touchdowns that spanned 44 yards and 1 yard.
Preston Burnett, so., RB, Gettysburg: The Warriors picked up their first Colonial Division win Thursday, 41-20 over Mechanicsburg, thanks to the churning legs of Burnett. The sophomore scored two minutes into the game on a 28-yard run, added second-quarter TDs of 6 and 6 yards, and finished with 38 carries for 189 yards.
Angel Cabrera, sr., RB/LB, Hershey: The Trojans made it two straight Cocoa Bean Bowl victories thanks in a big way to Cabrera. The senior rushed for a career-high 258 yards and three touchdowns (2, 3 and 1 yards) on 28 touches to beat rival Milton Hershey 33-22 on Saturday. It's his third game with three TDs.
Wyatt Ehrenzeller, jr., QB/LB, Juniata: Ehrenzeller completed 8 of 9 passes for 117 yards and three touchdowns in Juniata's 35-14 win over Halifax. He also added another score on the ground, rushing for 96 yards on five carries. And he added seven tackles (one for loss) on defense.
Alex Erby, sr., QB, Steel-High: Inching closer to the state's career passing record, Erby put together another quality night in a 46-7 win at Big Spring. He finished 16 of 25 for 219 yards, three TDs (14, 11 and 5 yards) and a pick, and he ran in two scores of 1 and 6 yards.
Christian Joy, jr., RB/KR, Trinity: The Shamrocks snapped a two-game skid thanks to the efforts of Joy — QB Caleb Wray also threw for five TDs and 218 yards — who scored on a 25-yard reception and a 70-yard punt return, both late in the first quarter. Joy finished with seven carries for 149 yards as well.
Shawn Lee Jr., jr., QB, Harrisburg: Lee completed 14 passes for 338 yards and four scores of 70, 26, 93 and 28 yards to dismantle Cumberland Valley 42-7 on Friday night. Lee also rushed 11 times for a team-high 85 yards. Special hat tip to top target Elias Coke, who had seven catches, 193 yards and three of those TDs.
Keith Oates III, sr., QB/LB, East Pennsboro: Oates and the Panthers improved to 5-0 after a 24-13 win over Greencastle-Antrim on Friday. Oates' scored three rushing touchdowns of 20, 2 and 1 yards to finish with 10 carries and 35 stripes. He also completed 16 passes for 139 yards and had six tackles on defense.
Jared Porter, jr., RB/DB, CD East: Porter dismantled Altoona in a 28-7 road win Friday night, rushing for 219 yards on 26 touches (8.4 yards per carry) for the 3-2 Panthers. He put an exclamation point on the performance with a game-sealing 73-yard TD in the fourth quarter and picked off a pass on defense, one of four forced CD East turnovers.
Marcus Quaker, sr., QB, West Perry: It was another record-breaking night for the Mustangs. This time, Quaker broke the program record for career passing yards with 4,738 — passing Zach Smith's 4,523 set in 2012. Quaker went 20 of 25 for 313 yards and four TDs in a 47-13 win over James Buchanan.
Stone Saunders, jr., QB, Bishop McDevitt: Two records fell in the Crusaders' 48-7 rout of Cedar Cliff. It was their program-record 18th straight win. And Saunders set the new career passing yards record with his 251-yard night (15 of 17 passing), passing former great Matt Johnson. The Kentucky verbal commit also tossed five TDs.
Dorian Smith, sr., RB, Susquehanna Township: Smith got 'Hanna back over .500 for the season in a 28-19 win over Shippensburg on Thursday night. The senior finished with 199 yards and capped his night with a 52-yard TD run in the fourth quarter to ice the game.
Josh Smith, jr., WR/DB/KR, Mechanicsburg: Smith's Wildcats fell 41-20 to Gettysburg in Colonial action, but the junior was electric throughout the game. He caught nine balls for 176 stripes, including TD receptions of 18 and 90 yards in the first half. And he broke away for a 90-yard kick return score in the second quarter.
Caleb Snyder, jr., RB/LB, Upper Dauphin: Snyder's three tackles for loss, along with 12 tackles (seven solo) led a stout defensive effort in a 30-6 win over Newport. On offense, he chipped in two receptions for 40 yards and a 4-yard touchdown, seven carries for 41 stripes, and a two-point conversion.
Robert Strayer, jr., LB, State College: Strayer's pick-6 early in the second half ensured the Little Lions weren't going to be the latest victim of resurgent Central Dauphin in a 31-13 win. He returned the interception 71 yards and helped hold the Rams' offense to just 239 yards, and just 35 of them through the air.