Each week during the 2021 season we'll offer some news, notes, tidbits and opinions from each of the five divisions in the Mid-Penn Conference.
Marquee matchup on tap at Ken Millen Stadium
Ken Millen Stadium is home to a marquee matchup for the first time in a long time Friday when the Carlisle Thundering Herd welcome the Eagles of Cumberland Valley from just down Route 11. Carlisle is 3-0 with a couple of blowout wins the last few weeks against Hershey and Cedar Crest. This is a big game for the Herd because, well, it's been forever since Carlisle beat CV. And it was close last year, going to the Eagles 20-14. QB Louis Shank is comfortable and has a live arm. His weapons on the outside are wicked slick and fast. Ezeekai Thomas is a natural RB1, and we hope he returns after missing the last game. The Eagles counter with a defense that is growing rapidly in confidence. You could make a fair argument CV could easily be 2-1 instead of 1-2 the way Josh Oswalt's defense played against Central York in a loss. The win over Spring-Ford was a huge confidence boost, too. This matchup, taking place on a real grass surface, comes down to the Carlisle offense vs. CV defense. Who wins that battle? I know the Eagles are the more battle tested side.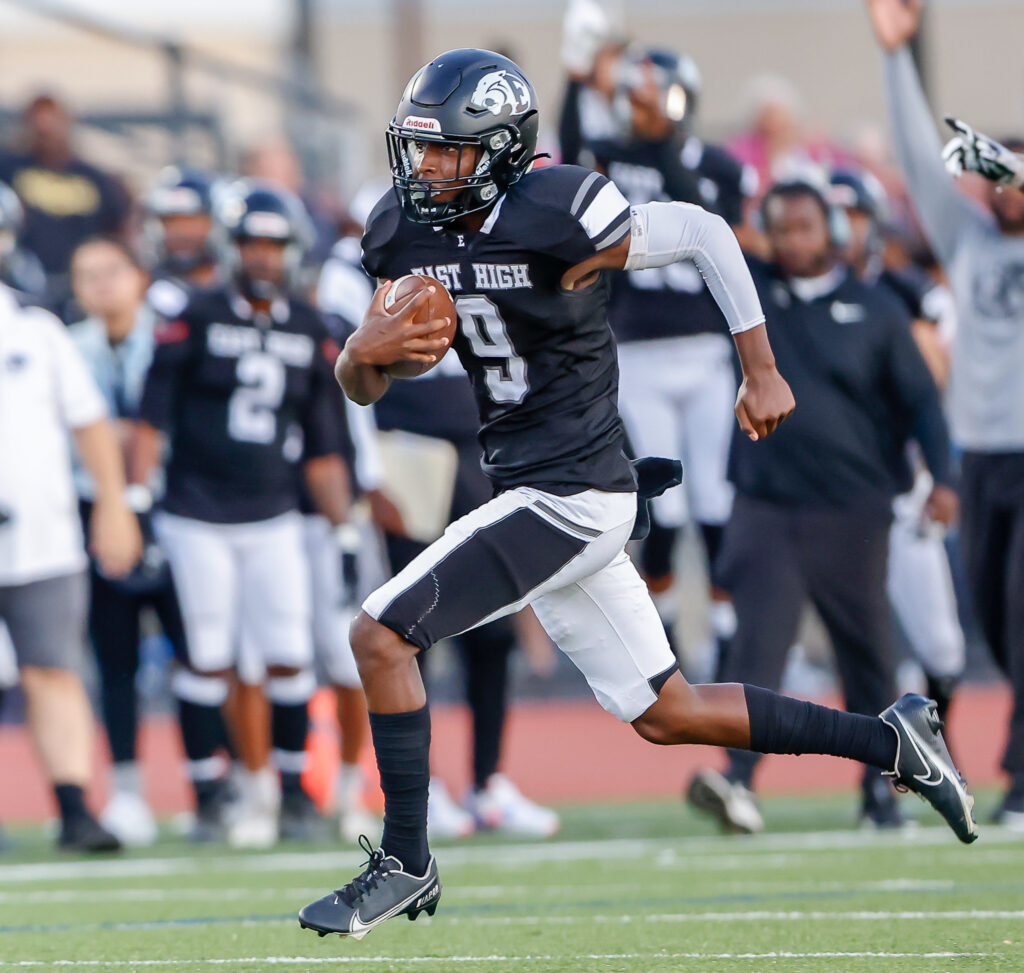 Undefeated Mountains Lions welcoming CD East to Mansion Park
CD East will take a trip headed west on the Pennsylvania Turnpike most likely to pay a visit to Mansion Park (aka The Ravens Den) in Altoona to square off with the undefeated Mountain Lions. This is going to be a physical chess match. Altoona has some horses up front and a tailback in Ethan Stroup who is averaging 127 yards a game, 6.2 yards per carry and has six touchdowns. He's not the only weapon, but he's the big gun. The Panthers defense has been a lockdown crew all season against the run. I also wonder if both quarterbacks at CD East, Tony Powell and Terrence Jackson-Copney, are healthy, who is the QB1 for the Panthers? It's not an easy call. Powell wasn't available last week, so Jackson-Copney took over as the starter and was solid. He's a run threat that opens up options. Powell is the better pure passer. Mix-and-match, perhaps? The keys for CD East, no matter who plays quarterback, are its defense and avoiding mistakes. When the Panthers play clean, they are a tough out this year.