Vote now for our 4th Down Magazine Mid-Penn Conference Player of the Week. Our poll will remain open until Tuesday evening at 11 p.m. Voting is allowed once every 30 minutes.
Editor's note: We have implemented safeguards to prevent voting which falls outside the spirit of the rules in place. We reserve the right to block users who cast fraudulent votes.
Browser cookies must be accepted to vote.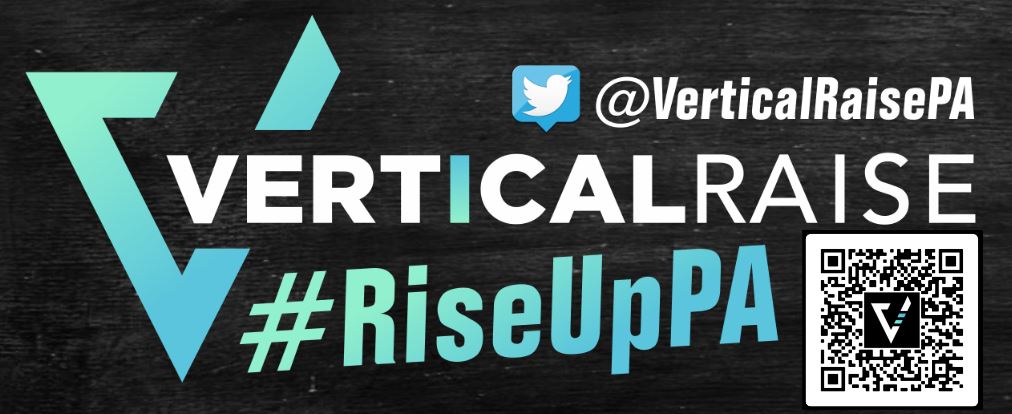 Put those Candy Boxes Away; No more Sub Sales; Retire from Washing Cars! And elevate your team's fundraising this season with Vertical Raise!
Vertical Raise is the premier online fundraising platform for organizations of all types and sizes. Vertical Raise provides solutions to the challenges of fundraising by utilizing its best-in-class software to create the easiest, most efficient and effective fundraising.
Nolan Baumert, sr., RB, Line Mountain: While the Eagles' waltzed to a 46-23 District 4 Class 2A victory over Towanda, Baumert chugged along. He carried the ball 15 times for 75 yards and a score, and he returned the opening kickoff 92 yards to paydirt to kickstart the rout.
Drew Branstetter, jr., QB, Camp Hill: Throwing four touchdown passes and rushing for another score is one way to exorcize some playoff demons. That's what Branstetter did in a 35-14 rout of Annville-Cleona in the District 3-2A semifinals Friday, finishing 23 of 33 for 299 yards (and a pick). His TD run covered 31 yards to ice the game.
Jason Burney, jr., QB, Milton Hershey: Burney drove the Spartans to a 29-23 District 3-4A first-round win over Eastern York with a solid 228 yards and three touchdowns (plus an interception). Burney hit Parris Blackston twice for TDs and Mohamed Koroma for another score.
Carter Burton, sr., QB, Lower Dauphin: Burton nearly led the Falcons to victory in the District 3-5A first round, contributing both second-quarter touchdowns in a 14-13 loss to Ephrata. Burton's 17-yard TD pass and 1-yard run six minutes later put LD ahead 13-8 at halftime. Burton finished 7 of 18 for 138 yards and rushed 13 times for 41 stripes.
Angel Cabrera, sr., RB/LB, Hershey: One of the Mid-Penn's toughest backs to bring down led the Trojans like a battering ram to a thrilling 28-27 comeback victory over Exeter Township in the District 3-5A first round. The senior bludgeoned his way to 175 yards and all four Hershey scores in the second half (1, 7, 2 and 1 yards) on 35 carries.
Durrell Ceasar Jr., sr., WR/DB, Steel-High: Ceasar had his hands all over the Rollers' fourth straight District 3 Class 1A championship, a 56-22 win over Halifax. He started with a pick on defense on the first drive of the game that set up a Steel-High TD. Then he caught three straight TDs of 27, 5 and 17 yards in the second quarter. And he finished with a fourth TD and a final stat line of six catches and 120 yards.
Alex Erby, sr., QB, Steel-High: Fresh off his verbal commitment to play for Navy next season, Erby cruised at the wheel of Steel-High's fourth straight district title. The state's all-time passing yards and touchdowns leader went 10 of 11 for 223 yards and six touchdowns, four to a previously mentioned Roller.
Derek Guzman, sr., WR/DB, Hershey: Guzman was a crucial piece on a night when Hershey rushed for 289 stripes on 46 carries, led by the aforementioned Cabrera. Guzman carried the rock six times for 113 stripes and added four receptions for 114 yards, an incredible 22.7 yards per touch.
Brad Hockenberry, jr., RB, West Perry: Hockenberry ran in two touchdowns, covering 6 and 15 yards, and finished with 10 carries for 119 yards in the Mustangs' 42-21 win over the Eagles. The junior also caught two passes for 22 yards.
Jenson Hockenberry-Folk, jr., RB/LB, West Perry: Enough about that West Perry offense! Take a look at Hockenberry-Folk's defensive stats from Friday's 42-21 thumping of Bermudian Springs in the District 3-3A quarterfinals: 15 tackles, two tackles for loss, an 88-yard pick-six, a sack and a blocked extra point. He also had two carries for 10 yards.
Logan Lesh, sr., OL/DL, Milton Hershey: While their quarterback spared the Spartans' 29-23 District 3-4A playoff win over Eastern York, Lesh was a menace on defense. The senior recorded nine tackles, a sack and recovered two fumbles for a defense that hounded the Golden Knights all night.
Messiah Mickens, so., RB, Trinity: Mickens has been limited much of the season with a leg injury. But the star recruit announced himself to District 3 again with 22 carries for 176 yards (plus an 8-yard reception) and TD runs of 2 and 57 yards in a 28-3 win over Delone Catholic in the 2A semifinals. He had multiple key fourth-down conversions to extend drives that led to points on the board.
Kobe Moore, sr., RB/LB, Camp Hill: One of four receivers to haul in a touchdown in the Lions' 35-14 win over Annville-Cleona, Moore finished with 95 total yards (72 rushing, 23 on three grabs) and was a monster on defense with 14 tackles, two tackles for loss and a fumble recovery.
Bron Mosley, sr., RB, Altoona: Mosley likes facing Mifflin County. He eclipsed 100 yards for the second time against the Huskies this season, this time rushing for 126 yards and four scores (1, 7, 4 and 5 yards) on 26 carries in a 26-8 District 6 Class 6A semifinal win.
Jasper Shepps, so., WR/DB, Juniata: Shepps was stellar in Juniata's 37-0 rout of Bellefonte in the District 6 Class 4A championship game, hauling in seven passes for 137 yards and a touchdown from Will Ehrenzeller (12 of 19, 237 yards). Shepps also had two tackles, a fumble recovery and a pass breakup on defense.