Vote now for our 4th Down Magazine Mid-Penn Conference Player of the Week. Our poll will remain open until Tuesday evening at 11 p.m. Voting is allowed once every 30 minutes.
Editor's note: We have implemented safeguards to prevent voting which falls outside the spirit of the rules in place. We reserve the right to block users who cast fraudulent votes.
Browser cookies must be accepted to vote.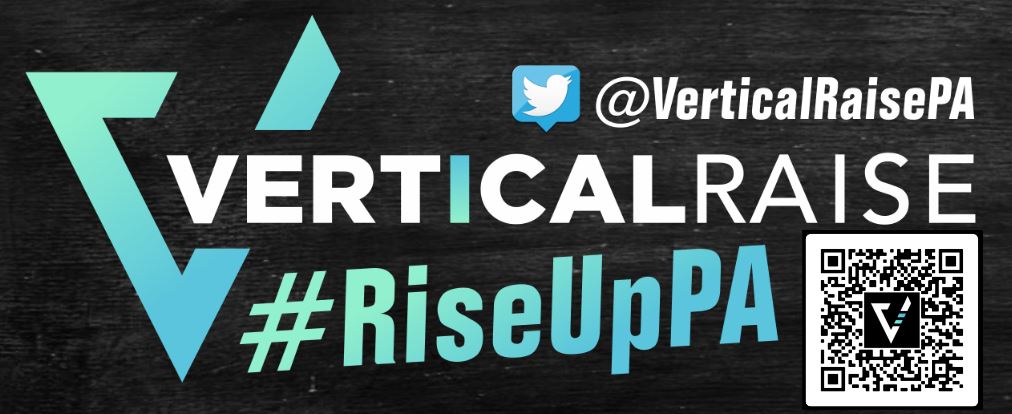 Put those Candy Boxes Away; No more Sub Sales; Retire from Washing Cars! And elevate your team's fundraising this season with Vertical Raise!
Vertical Raise is the premier online fundraising platform for organizations of all types and sizes. Vertical Raise provides solutions to the challenges of fundraising by utilizing its best-in-class software to create the easiest, most efficient and effective fundraising.
Drew Branstetter, jr., QB, Camp Hill: What a shocking upset Branstetter led. The sophomore went 17 of 24 for 160 yards in a 20-13 District 3 Class 2A championship upset win over arch rival Trinity. He hit Kobe Moore with 1:15 left for a 5-yard, game-winning score, finishing with two passing touchdowns and another rushing TD.
Ronald Burnette Jr., sr., RB, Steel-High: Burnette didn't have much work to do in the Rollers' 49-28 blowout victory over Belmont Charter in PIAA Class 1A play. He scored on runs of 2 and 51 yards as Steel-High built a 49-8 halftime lead, finishing with 100 yards on just nine carries.
Nolan Buzalka, jr., DL/TE, Cumberland Valley: Buzalka led a clutch defensive performance in the Eagles' 20-14 District 3 Class 6A quarterfinal victory over Wilson, recording three sacks and recovering a fumble. CV held the Bulldogs to just 58 second-half yards to make its lead stand, thanks in large part to Buzalka.
Angel Cabrera, sr., RB, Hershey: Cabrera recorded his third straight 30-carry game, and his sixth this season, battering No. 1-seed New Oxford for 231 yards and three touchdowns on 38 touches in a 34-28 upset victory. Cabrera is now within 178 yards of 2,000 for the season, his first as a full-time running back on varsity.
Trey Good, sr., WR/DB, East Pennsboro: Good made a little Panthers history Friday night, with a 10-catch, 120-yard night. That gave him 870 yards this season, breaking a 22-year single-season record of 762 yards held by Ross Wheeler. Good also had two TDs in East Penn's 23-20 double-overtime loss to Lampeter-Strasburg in the District 3-4A quarterfinals.
Brad Hockenberry, jr., RB, West Perry: Once again Hockenberry helmed a deadly rushing attack to beat Lancaster Catholic in the District 3-3A semifinals, this time 49-20. The junior rushed 18 times for 189 yards — the Mustangs ran for 476 stripes collectively — and three touchdowns that covered 14, 62 and 15 yards.
Shawn Lee Jr., jr., QB, Harrisburg: Lee was once again a two-way threat in the Cougars' 54-33 District 3-5A quarterfinal triumph over Cedar Crest. With his legs, he led Harrisburg with 110 yards and two TDs (17 and 13 yards) on 11 attempts. And with his arm, he was a nearly flawless 11 of 12 for 249 yards and scoring strikes of 90, 22 and 53 yards.
Marcus Quaker, sr., QB, West Perry: Quaker was his typical dynamic self in the Mustangs' district semifinal victory over Lancaster Catholic. He led WP back to the district title game for the second year in a row with three rushing touchdowns (59, 1 and 11 yards) and another passing while rushing for 186 yards on 18 carries and 47 passing yards.
Ty Salazer, sr., WR, State College: Salazar caught a 26-yard touchdown pass in the opening quarter of the Little Lions' 16-6 win over Altoona for their 22nd District 6 title, becoming the program's all-time leader in receiving yards, passing Cohen Russell (2018). Salazar finished with six receptions for 68 stripes.
Stone Saunders, jr., QB, Bishop McDevitt: No need to remind you how good Saunders is. The Kentucky verbal commit completed 17 of 25 passes for 394 yards and six touchdowns (covering 80, 27, 45, 22, 5 and 38 yards) in a 55-14 shellacking of division rival Milton Hershey in the District 3-4A quarterfinals Friday night.
Rico Scott, sr., WR, Bishop McDevitt: Saunders' favorite target on the night? Unsurprisingly it was Alabama pledge Scott, who hauled in three first-half scores (80, 27 and 5) and finished with a shiny seven receptions for 195 stripes. He now has 65 catches for 1,143 yards and 20 touchdowns this season.
Bennett Secrest, jr., QB, Cedar Cliff: Another solid dual-threat performance from the Colts' signal caller, who threw for 175 yards and ran for another 78 in Friday's 31-7 win over South Western in the District 3-5A quarterfinals. Secrest connected on two TD tosses of 23 and 25 yards, the former to his brother, Blake.
Jasper Shepps, so., WR/DB, Juniata: Yet another all-around performance for the electric sophomore in Juniata's 36-22 win over DuBois in a PIAA Class 4A playoff game. Shepps caught three balls for 99 yards and a score, returned two kickoffs 83 combined yards and recorded seven tackles (tied for team high) and an interception on defense.
Dorian Smith, sr., RB/DB, Susquehanna Township: Smith was electric in 'Hanna's 45-34 DIstrict 3-4A quarterfinal loss to Manheim Central, particularly in the first half. He rushed for 172 yards on 15 carries, including a first 24 minutes that saw him carry the ball seven times for 154 yards and sprints to the end zone of 57 and 61 yards.
Bryce Staretz, sr., RB/LB, Cumberland Valley: Staretz rushed for 143 yards and scored two key touchdowns (9 and 1 yard) on 33 carries in the Eagles' 20-14 quarterfinal win over Wilson. His stats came in chunks, including 53 yards and a score on the opening drive and 12 carries and another TD to start the second half.
Kymir Williams, sr., WR, Harrisburg: Five touches, three touchdowns and a Cougars District 3-5A quarterfinal victory, 54-28 over Cedar Crest. Williams was simply explosive all afternoon Saturday, hauling in four passes for 178 yards (44.5 yards per catch) and touchdowns of 90 and 53 yards. He also ran in a 16-yard score.