Vote now for your 4th Down Magazine Mid-Penn Conference Player of the Week. Our poll will remain open until Tuesday evening at 11 p.m. Voting is allowed once every 30 minutes.
Editor's note: We have implemented safeguards to prevent voting which falls outside the spirit of the rules in place. We reserve the right to block users who cast fraudulent votes.
Browser cookies must be accepted to vote.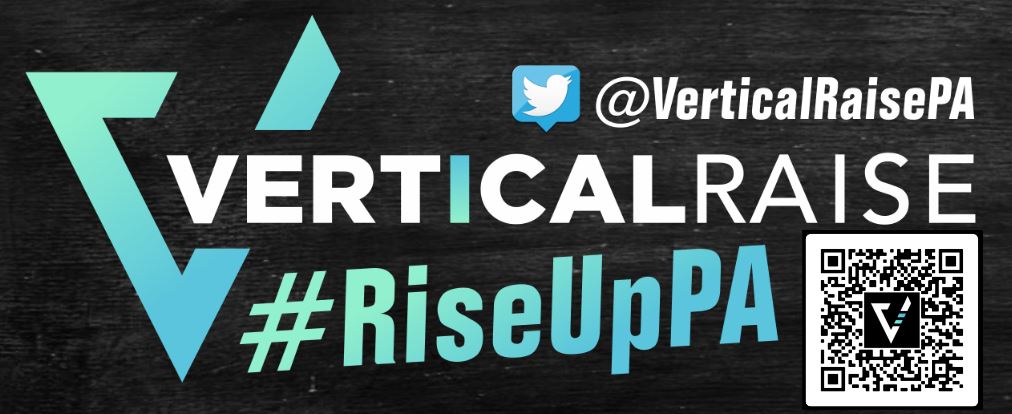 Put those Candy Boxes Away; No more Sub Sales; Retire from Washing Cars! And elevate your team's fundraising this season with Vertical Raise!
Vertical Raise is the premier online fundraising platform for organizations of all types and sizes. Vertical Raise provides solutions to the challenges of fundraising by utilizing its best-in-class software to create the easiest, most efficient and effective fundraising campaigns on the market. Raise more money in less time with the help of a dedicated fundraising coach who will work with each program every step of the way in order to maximize the fundraising efforts of your program.
Jason Burney, sr., QB, Milton Hershey: Consider this a nod for receivers Angel Roberts (four catches, 86 yards and four TDs) and Mohamed Koroma (16 grabs, 200 yards), as well. It's impossible to disentangle the trio's performances in a 36-20 win. But Burney finished 30 of 37 for 369 yards and five TD passes.
Eddie Corkery, jr., QB, State College: The Little Lions steamrolled Altoona 49-7 thanks in part to Corkery slicing up the Mountain Lions' defense. The junior threw just 14 passes, completing 12 of them, for 302 yards and four scores of 7, 51, 77 and 73 yards.
Mateo Crummel, sr., WR/DB, Central Dauphin: The Rams didn't need to do much through the air in a 35-7 rout of Chambersburg, but Crummel maximized his opportunities with nine catches for 105 yards and two touchdowns (33 and 27 yards, from Key'Ron Plummer). He also had a 15-yard TD run and finished with two carries for 20 stripes.
Brandon Fritz, jr., WR/DB/K, Lower Dauphin: Fritz drilled 25- and 40-yard field goals, finished 2 for 2 on PATs and added a pair of interceptions in the Falcons' 20-14 win over Mifflin County. He was also credited with two tackles, caught two passes for 10 yards and had a 6-yard carry.
Trey Good, sr., WR/DB/P, East Pennsboro: Good was the top target Friday night during a statement-making 42-24 win over Gettysburg. He snagged five passes for 187 yards and scored three times, from 55, 80 and 22 yards out. Good also had a tackle, interception and averaged 39.8 yards on four punts.
Connor Green, sr., RB, Big Spring: Green had a career night in one of the biggest upsets of the weekend. The senior scored the game-winning two-point conversion in overtime to give the Bulldogs a 29-28 win and finished with 224 yards and three TDs on 22 carries. He also had three tackles and a pick on defense.
Derek Guzman, sr., WR/KR, Hershey: Despite a 41-21 loss to Cedar Cliff, Guzman more than did his part. The senior caught seven passes for 195 stripes and a pair of second-half touchdowns (81 and 23 yards) and added five carries for 34 yards. Plus, he averaged 35.3 yards on four kick returns.
Nathan Lusk, sr., RB/LB, Cedar Cliff: A few Colts could get a nod after Friday's 41-21 win over Hershey, but we'll give it to Lusk after he had one of two pick-6's on the night. He returned it 37 yards and gave CC a 21-7 halftime lead. He also scored on a 35-yard run in the first quarter and finished with two carries, 39 yards and a 2-yard reception.
Ari'Tiyan Neal, sr., WR, CD East: Despite falling to Cumberland Valley 31-24 in overtime, Neal shined, catching 10 balls for 191 yards and scoring on an 83-yard catch-and-run late in the fourth quarter that put the Panthers up 24-17.
Henry Notarfranceso, sr., WR/DB, Mechanicsburg: There were some bigger numbers this week around the Mid-Penn, but Notarfranceso had an outsized impact on the Wildcats' impressive 14-13 win over Susquehanna Township. His 46-yard touchdown catch ended up being the decisive blow, and he finished with four catches for 94 stripes.
Keith Oates III, sr., QB/LB, East Pennsboro: We have assigned parking for Oates in this list every week. The senior shredded Gettysburg in a 42-24 win for 347 yards and five touchdowns (on 10-of-20 passing), including three TD connections with Trey Good. Oates also ran in a TD, finishing with five carries for 13 yards, and led the undefeated Panthers with nine tackles (seven solo).
Marcus Quaker, sr., QB, West Perry: Quaker's 1-yard quarterback sneak into the end zone with 1:17 left to play won one of the best and highest-stakes games of the young season, 19-16 over Trinity. The dual-threat senior finished with a game-high 18 carries, 130 yards, the winning TD and was 5 of 8 for 64 yards passing.
Xzavier Ramsey, sr., RB, Greencastle-Antrim: Ramsey didn't score, but everyone one of his carries was crucial in the Blue Raiders' tight 17-10 win over Waynesboro. He finished with 19 touches for 175 yards, helping set up G-A's 17-point outburst in the third quarter to take the lead.
Jasper Shepps, so., WR, Juniata: Shepps scored on half of his receptions Friday night during a 33-6 blowout of Newport, taking three passes to the house from 26, 49 and 44 yards out. The sophomore finished with six catches for 177 yards, a 34-yard run and three tackles on defense (two solo).
Bryce Staretz, sr., RB/LB, Cumberland Valley: The Eagles won their first game of the season in dramatic fashion thanks to Staretz, who scored the game-winning TD in overtime for a 31-24 victory over CD East on a 2-yard plunge. That gave him 31 hard-earned carries for 143 stripes, including a 20-yard score in the third quarter.