We're taking a look around our coverage area to see who helped themselves this week and who did not as we move into Week No. 3 of the high school football season.
STOCK UP
• Cedar Cliff Colts offense. Led by quarterback Ethan Dorrell, a junior, the Cliff has totaled 89 points in eight quarters against Red Lion and Cocalico. Dorrell has thrown for 500 yards, added another 154 on the ground and has accounted for eight total touchdowns (six passing, two rushing). He's not the only weapon on this offense, but Dorrell is off to a flying start.
• As big as Harrisburg's road win against defending PIAA Class 5A champion was in terms of upsetting the apple cart in the state, the validation by the Cougars in beating Hazleton on the road in Week 2 was of equal importance in my book. Bishop McDevitt is one deck and this was a made-to-order trap game. The Cougars took care of business in workmanlike fashion and that speaks volumes about where this squad is heading.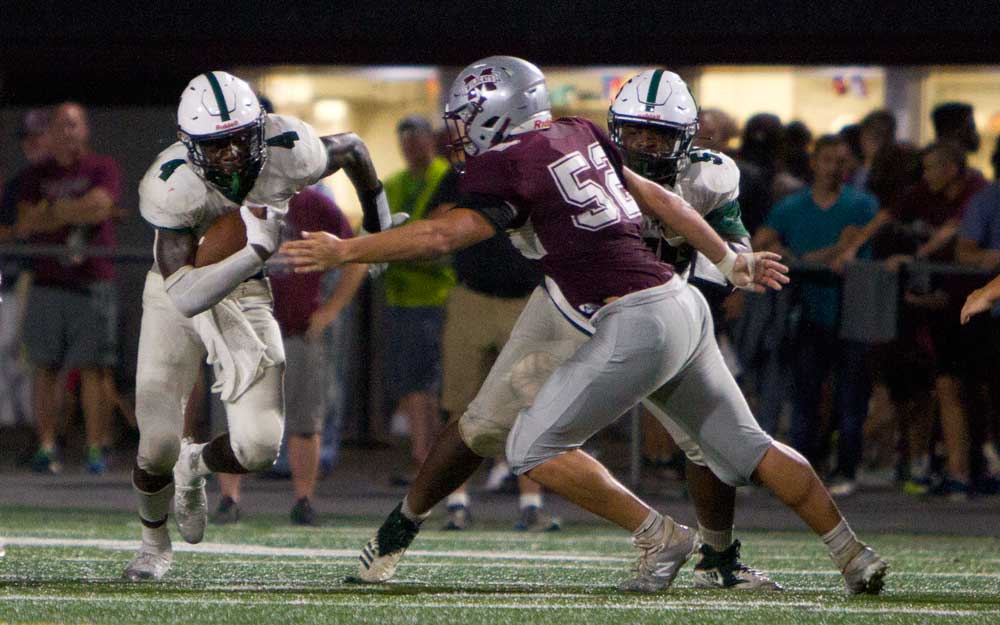 • Carlisle running back/defensive back Ezeekai Thomas started this season as the Thundering Herd's quarterback. He's a running back trying to play quarterback, and it was never going to end well for this team. Enter junior Louis Shank, a pure quarterback who has thrived in his first varsity snaps. This allows Thomas to slot at running back full-time and against Hershey had 124 yards and a touchdown in a 49-point blowout of Hershey. Being able to focus solely on the RB position, his natural talent shines and the offense functions at another level. Plus he's a wicked good defensive back.
STOCK DOWN
• One week after East Pennsboro running back Sy Burgos set the single-game school rushing record, he didn't play against New Oxford in Week 2 and the Panthers offense didn't get out of neutral and was shut out. Not sure the reason for his absence, but if he's injured long-term or is going to miss more than this one game for any other reason East Pennsboro is going to struggle. Hope he's back in the line-up this week.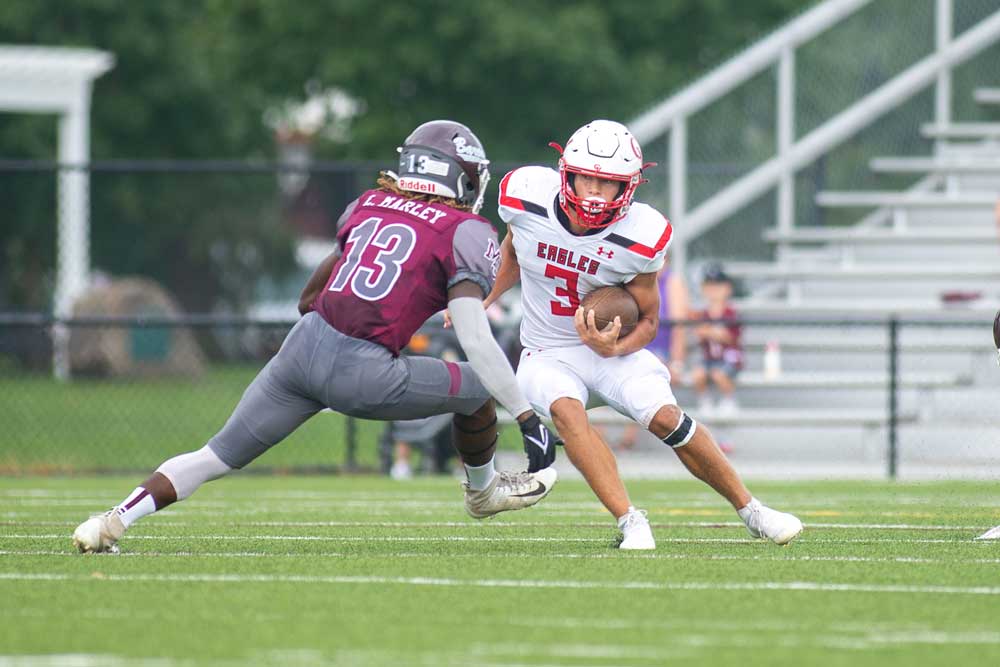 • Cumberland Valley is the only Commonwealth Division team off to an 0-2 start. Only three Keystone Division squads have wins: Cedar Cliff, Milton Hershey and Bishop McDevitt. The other five — Red Land, Lower Dauphin, Mifflin County, Palmyra and Hershey — are a combined 0-9. It has been a rough start for those six squads in the top two divisions of the MPC.
• The Steel-High Rollers and this early schedule stinks. It's not really the Rollers' fault because not too many small-school squads want to play them. They have to get what they can get. Winning a pair of games 138-6 is no help to this team at all. I would argue it's probably not even as good as a intra-squad 7-on-7 scrimmage. A trio of former Tri-Valley League — RIP to the TVL — squads is on deck before the Capital portion of the schedule kicks in. Stacking up too many non-competitive game quarters has an impact on a team. There's no magic fix, just an unfortunate situation that impacts one team.