In one of the stranger endings to a football game, Cumberland Valley somehow found a way to win its first game of the season against previously unbeaten Spring-Ford. By all accounts, though, the Eagles tried every way imaginable to lose this game.
CV trailed 19-17 in the waning stages of the fourth quarter before the offense marched 64 yards in 13 plays to the Spring-Ford 3-yard line with 25 seconds to play. Three more yards was all that separated the Eagles from victory No. 1. And they couldn't navigate those three yards successfully and had to settle for a field goal attempt by Issac Sines, the kicker who doubles as the quarterback.
Nothing more than an extra point, right? What happened next was anything but routine or normal. There's also an argument to make for being lucky. Holder Griffin Huffman bobbled the snap — a perfect snap according to him.
He whiffed getting it on the tee not once, but bobbled it twice and failed to get the ball set on the tee. So he scooped the ball up, scampered around right end and found the end zone with no time remaining on the clock for one of those are-you-kidding plays and a 23-17 victory for Cumberland Valley.
Beyond the bizarre ending, the takeaway from this game is for the second consecutive week the Eagles defense has inched a step or two forward and has helped this struggling CV offense find its way to multiple touchdowns in a game. Holding Spring-Ford to 17 points is a job well done.
Another rarity/bizarre performance came courtesy of Shippensburg quarterback Tucker Chamberlin and Greyhounds wide receiver Erby Weller. Chamberlin had a monster game in the victory over Dover, completing 7 of 9 passes for 204 yards and four touchdowns. Here's the crazy part, all seven of his completions were to Weller. That's some rare chemistry right there. Were the other two attempts to Weller as well? 'Hounds are 3-0.
With Bishop McDevitt and Central Dauphin battling COVID-19 issues, their respective games with Harrisburg and Manheim Township were scuttled late in the week. So, the Cougars and Blue Streaks opted to play a Saturday matinee in Lancaster County.
Harrisburg isn't going to blitz too many opponents this season, they will require your very best for 48 minutes and even that might not be enough to take them down. The Cougars needed overtime to edge the Blue Streaks in a low-scoring affair that just adds another layer in how Harrisburg can win games this season.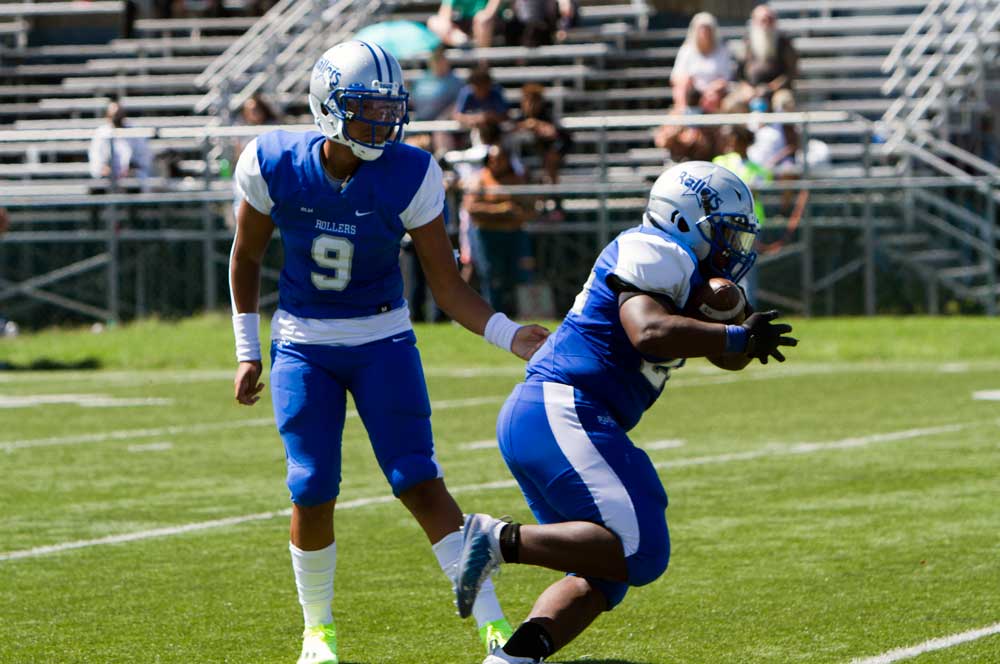 Steel-High won't win every game this regular season by 50 or more points, but they are 3-for-3 out of the gate after crushing Newport. QB Alex Erby threw only 12 passes, completing 10 of them for 328 yards and five touchdowns. I know the opening three opponents have not provided much resistance, but it's fair to wonder after 12 quarters is this offense more powerful than the 2020 Rollers?
Cedar Crest was 2-0 heading into Friday's game with fellow unbeaten Carlisle, so you figured it could be a decent game. It wasn't. The Thundering Herd blitzed the Falcons 45-0 to post their second consecutive shutout. And Carlisle played without RB1 Ezeekai Thomas. This surging Herd team has outscored the opposition 121-14. That's not an accident.
Fantastic game at Henry Hershey Field between East Pennsboro and Milton Hershey. Good to see Sy Burgos back for the Panthers. He didn't crack 100 yards on the ground, finishing with 85, but that 82-yard kickoff return sure helped the cause in a four-point East Penn victory. The Spartans had nearly 400 yards of offense and averaged 8.1 yards per play and lost. That's a tough one to digest.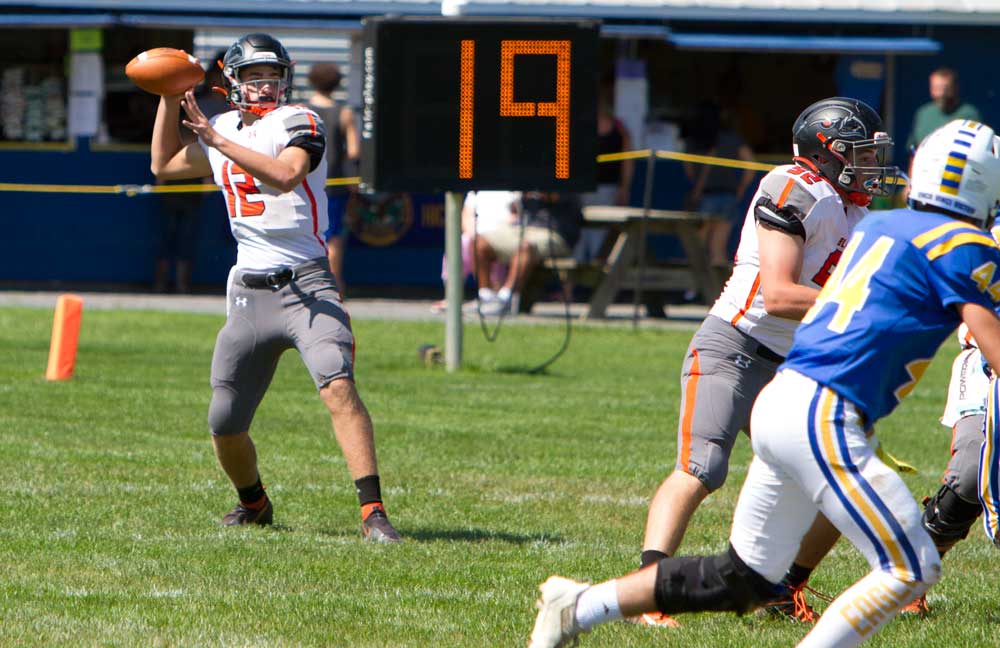 Susquenita is 2-0 and at the top of the table in the Liberty Division after rallying in the second half to outlast Camp Hill. The Hawks outscored the Lions 25-13 over the final two quarters to pull out the three-point victory. Offensive balance was the key with 'Nita rushing for 186 and passing for 163.
Congratulations to new Lower Dauphin head coach Josh Borreli and the Falcons for getting win No. 1 this season by rolling past Elizabethtown.
Mechanicsburg trailed Red Land by 14 points before getting on the board just before the half. Thanks to the running of quarterback Jeffrey Lougee, the Wildcats ripped off three more touchdowns after intermission to sail past the Patriots and improve to 2-1.
Tavon Cooper ripped off 102 yards on the ground on only nine carries with a pair of touchdowns to lead Greencastle-Antrim to a 22-point victory over Delone Catholic. The Blue Devils are a surprising 2-1.
Brady Morgan was the difference maker for Upper Dauphin with 202 rushing yards and three touchdowns as the Trojans upset Trinity.