Vote now for our 4th Down Magazine Mid-Penn Conference Player of the Week. Our poll will remain open until Tuesday evening at 11 p.m. Voting is allowed once every 30 minutes.
Editor's note: We have implemented safeguards to prevent voting which falls outside the spirit of the rules in place. We reserve the right to block users who cast fraudulent votes.
Browser cookies must be accepted to vote.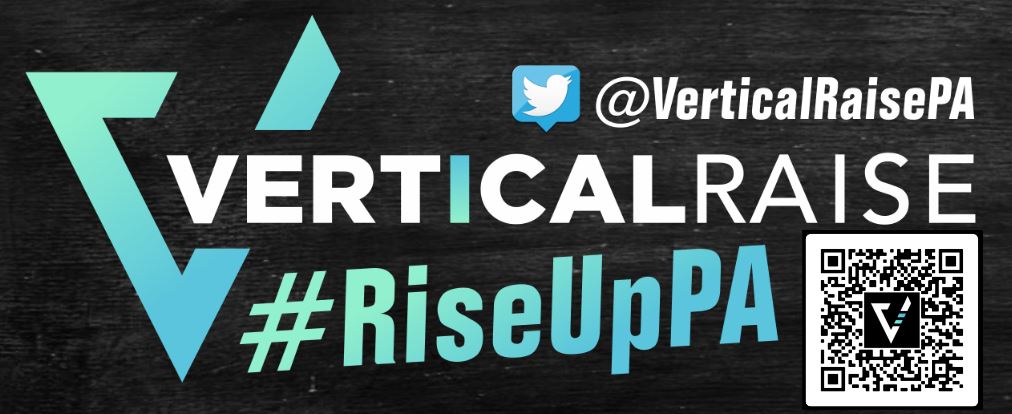 Put those Candy Boxes Away; No more Sub Sales; Retire from Washing Cars! And elevate your team's fundraising this season with Vertical Raise!
Vertical Raise is the premier online fundraising platform for organizations of all types and sizes. Vertical Raise provides solutions to the challenges of fundraising by utilizing its b
Cole Bartram, sr., RB, Northern: Bartram followed up his epic 500-yard performance from Week 9 with "only" 225 yards in the Polar Bears' 32-18 season-finale loss to Mechanicsburg. The senior battering ram scored on a 4-yard run and finished with 44 carries.
Angel Cabrera, sr., RB/LB, Hershey: Quite the regular-season finale for bruising back Cabrera. The senior scored all three Trojans touchdowns and finished with 179 hard yards on 34 carries in a 21-13 win over Palmyra. He also had five tackles on defense.
Lex Cyrus, jr., WR/DB, Susquehanna Township: Cyrus was on the receiving end (literally) of seven passes that went for 181 yards and a couple scores as Township wrapped up an 7-3 regular season with a 45-28 win over Gettysburg. He scored from 40 and 71 yards out.
Alex Erby, sr., QB, Steel-High: The state's all-time passing yards and TDs leader piloted a 33-12 Capital title bout victory over West Perry, the Rollers' 22nd-straight victory. Erby was fantastic as always, finishing 18 of 21 for 279 yards and four passing TDs of 20, 19, 8 and 11 yards, all to different receivers. He also ran in a 4-yard TD and had five carries for 16 stripes.
Drew Gibney, sr., WR/DB, Susquenita: The Blackhawks closed out the season with an 18-7 win over Juniata. Gibney contributed all over the field with three catches for 80 yards and a TD on offense, plus 10 tackles (five solo), three passes defended and a forced fumble on defense.
Shawn Lee Jr., jr., QB, Harrisburg: Lee once again captained a dominant 47-21 triumph over rival Central Dauphin to cap the regular season with the Commonwealth Division title. The dynamic weapon finished 12 of 19 for 153 yards passing and a 30-yard TD toss; and he rushed 15 times for 168 yards and TDs of 12, 75 and 1 yard.
Alex Long, jr., WR/DL, Camp Hill: Several deserving Lions from a 35-27 win over Boiling Springs ahead of the District 3 Class 2A playoffs, but the nod goes to Long this week after he hauled in 11 passes for 186 yards and three trips to the end zone.
Kaiden Maurer, so., QB, Line Mountain: The Eagles' journey to Liberty Division champs is complete, thanks to a stellar Maurer effort. The sophomore finished 7 of 9 from the pocket for 136 yards and a pair of TD passes of 34 and 35 yards, and he rushed five times for 49 stripes and an 8-yard score in a 35-0 whitewash of Upper Dauphin.
Zachary Mell, sr., DL/OL, Big Spring: The Bulldogs clinched a District 3 Class 4A playoff berth with a 21-7 win over Middletown thanks to an impressive night by Mell on defense. The senior led the team with 12 tackles (five solo, two tackles for loss) and a pair of sacks to hold the Blue Raiders in check.
Keith Oates III, sr., QB/LB, East Pennsboro: Fitting one of our POTW nominee regulars is back again after breaking the Panthers' single-season passing yards record with 2,064. He reached that mark after going 10 of 19 for 132 yards and a TD toss in EP's 38-12 win over Waynesboro to clinch the outright Colonial Division title.
Caiden Pines, sr., WR/DB, Cumberland Valley: Pines contributed in multiple ways to the Eagles' fifth straight, playoff-clinching win, 33-20 at Altoona. He opened with a 34-yard carry to set up a CV TD, chipped in four receptions for 69 yards and a 51-yard TD later in the first quarter and iced the game in the third with a 91-yard kick return TD.
Jared Porter, jr., RB, CD East: Porter handed the Panthers a 44-24 win over Carlisle, capping a 4-6 campaign with 34 carries and 242 yards. He scored a pair of second-half touchdowns from 5 and 11 yards out.
Stone Saunders, jr., QB, Bishop McDevitt: The Kentucky verbal commit crossed another threshold, 9,000 career passing yards, on his way to being one of the best QBs in Mid-Penn history. Saunders, in a 61-10 rout of Lower Dauphin to move McD to 10-0, finished 11 of 16 for 205 yards and four TDs of 11, 8, 11 and 40 yards.
Deakon Schaeffer, sr., RB, Mifflin County: The Huskies improved to 5-5 and will play in the District 6 Class 6A playoffs after a 22-19 win over Red Land. Schaeffer shined in the game, rushing 38 times for 172 yards and a key touchdown.
Erik Schriver, sr., RB, Cedar Cliff: The Colts kept their bye-week seed in the District 3 Class 5A playoffs thanks to Schriver's electric performance in a 54-18 win over Milton Hershey. He toted the rock 23 times for 186 yards and four scores.
Josh Smith, jr., WR/DB, Mechanicsburg: A couple worthy Wildcats to pick from after a 32-18 win over rival Northern, but we're going to give it to Mechanicsburg's new single-season touchdown receptions leader, Smith. The junior caught two TDs to finish with 15 on the year, setting the record, from Eli Reider (15 of 18, 333 yards, four TDs).