Here we go again …
While the numbers might indicate that a one-sided contest is on tap, those unfamiliar with the heated rivalry that's existed between Line Mountain and Upper Dauphin might just want to take a deeper look inside.
These backyard neighbors have been knocking each other around for decades, so why should anything change this time around. We'll see Friday night at Ressler Field. Frustrated by a sputtering attack that's yet to find any sort of consistency, Line Mountain (0-4, 0-2) needs a winning result to remain relevant in the Mid-Penn Liberty and District 4 Class 2A chats.
The Eagles, just one week removed from a COVID-induced respite, dropped a 19-17 decision to Camp Hill even though Brandon Carson's squad picked off four passes. The Eagles also were turned away on fourth-and-goal at the 1, meaning the Mountain is well beyond a state of testiness. One key will be the availability of freshman back Ian Bates, sophomore QB Nick Snyder and senior Jace Hackenburg — the latter two suffering in-game injuries that forced them to the sidelines.
Another key is remaining disciplined when Upper Dauphin (3-1, 1-1) is on offense since the Trojans will have the ball and players moving in every possible direction. Kent Smeltz's squad — Smeltz is a Line Mountain grad — will be trying to shrug off its own weeklong COVID shutdown. The Trojans unleashed a potent ground game two weeks back in a 42-12 conquest of Camp Hill, so they'll likely offer up a similar tactic.
Juniata, Halifax looking to sustain momentum
Taking advantage of two air-mailed punt snaps, Juniata (3-2, 2-0) turned those errant exchanges into a safety and a G.G. Ortiz touchdown that ultimately delivered to the Indians an 8-7 victory over Middletown.
Kurt Condo's club struggled mightily on offense — senior QB Jacob Condo remains on the mend from a broken collarbone — so the Indians likely will try to reestablish their diverse rushing attack Friday night at Klingensmith Stadium.
They've also got a determined defensive unit that's performed well in all three Juniata victories. Halifax (1-4, 0-2) knocked off Renaissance Academy last weekend, getting 100-plus rushing yards and a pair of second-half touchdowns from Isaac Miller in a 20-0 victory.
QB Carter Enders also ran for a TD, but Earl Mosley's Wildcats will need to flash balance against a Juniata front that yields little and is capable of putting heat on opposing quarterbacks.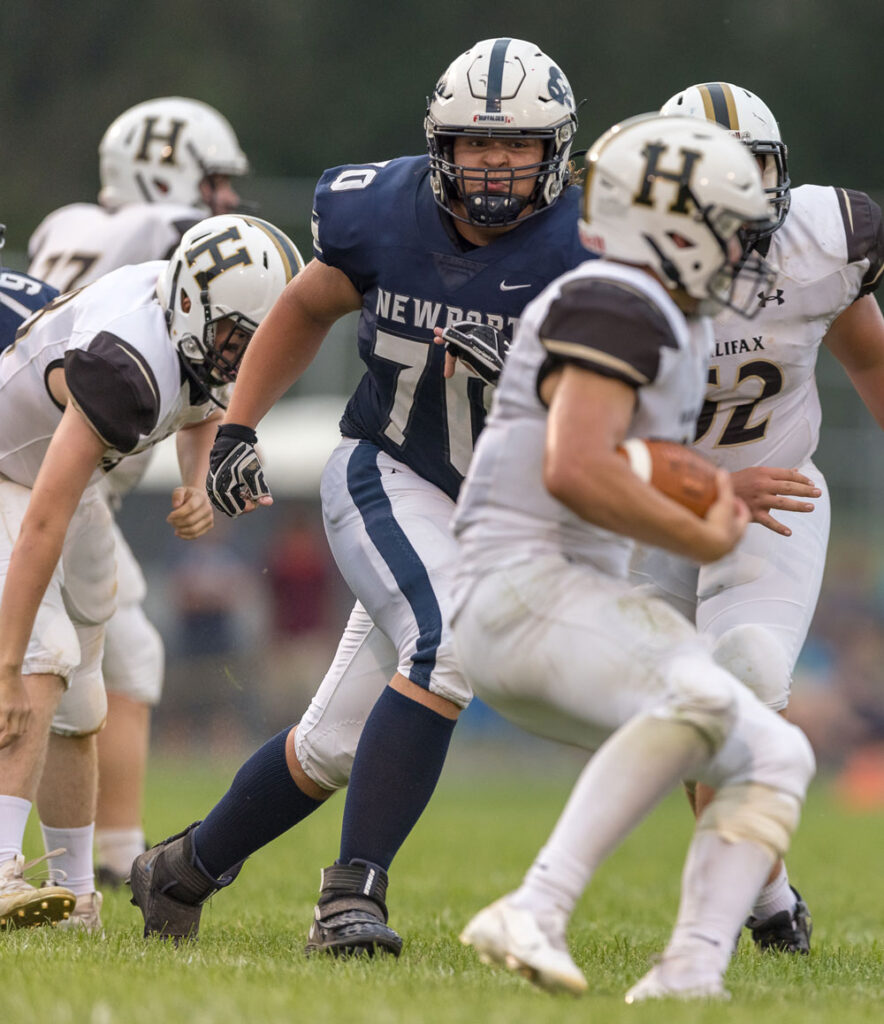 3. Newport, Susquenita hoping to halt skids
Another backyard scrap ticketed for Newport's Katchmer Field, the all-Perry County matchup between the host Buffaloes (1-4, 1-1) and Susquenita (2-2, 1-0) figures to be quite spirited. Yet while both sides struggled mightily last weekend — Newport lost 42-7 to Trinity, while Susquenita dropped a 58-8 decision to Boiling Springs — both remain in the hunt for Liberty Division gold.
Newport, however, has lost four in a row and has struggled offensively since quarterback Andrew Bates suffered a broken wrist. Susquenita sports a two-game losing streak and has been on the wrong end of several one-sided results. One thing is guaranteed — someone will prevail. … James Buchanan (1-4) won't be in action until Saturday, but the Rockets will travel to Frederick, Maryland, to face the unbeaten Maryland School for the Deaf Orioles (4-0).