Vote now for your 4th Down Magazine Mid-Penn Conference Player of the Week. Our poll will remain open until Tuesday evening at 11 p.m. Voting is allowed once every 30 minutes.
Editor's note: We have implemented safeguards to prevent voting which falls outside the spirit of the rules in place. We reserve the right to block users who cast fraudulent votes.
Browser cookies must be accepted to vote.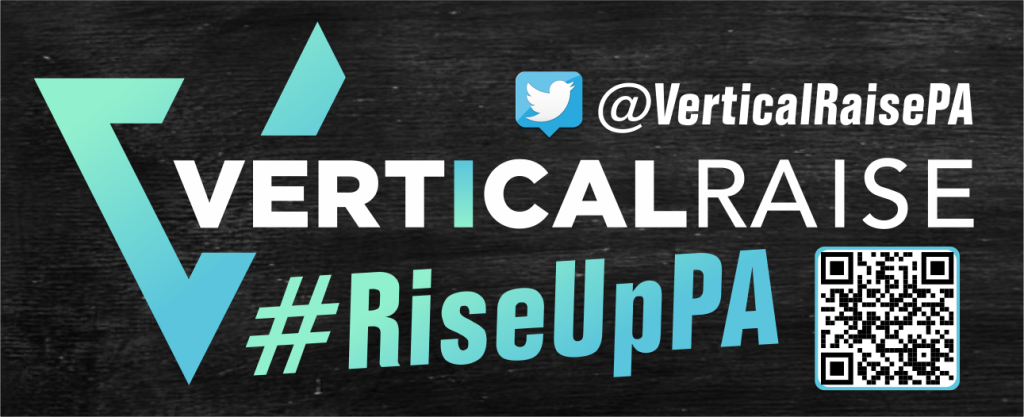 Put those Candy Boxes Away; No more Sub Sales; Retire from Washing Cars! And elevate your team's fundraising this season with Vertical Raise!
Vertical Raise is the premier online fundraising platform for organizations of all types and sizes. Vertical Raise provides solutions to the challenges of fundraising by utilizing its best-in-class software to create the easiest, most efficient and effective fundraising campaigns on the market. Raise more money in less time with the help of a dedicated fundraising coach who will work with each program every step of the way in order to maximize the fundraising efforts of your program.
Contact Mike to learn more about how Vertical Raise can fuel your fundraising efforts. www.verticalraise.com | verticalraisePA@gmail.com | 717-586-1039
Drew Branstetter, so., QB, Camp Hill: Branstetter lit up Upper Dauphin in a 42-20 to lead the Lions to a 3-0 start, throwing for 346 yards (23 of 35 passing), five touchdowns and an interception. He hit four different receivers for scores, including two to Noah Doi.
Miles Copper, sr., RB/LB, Central Dauphin: We wouldn't call it an efficient day, but the results speak for themselves. Copper scored four times (three on the ground) in the Rams' 35-13 win over Coatesville. He finished with 19 carries for 39 yards, an 18-yard TD reception and five tackles (one for loss) on defense.
Lex Cyrus, so., WR, Susquehanna Township: The blue-chip recruit nearly cleared 200 yards in this one, finishing with seven catches for 193 yards and two touchdowns as 'Hanna popped Middletown 28-13. Cyrus scored one of his TDs on a 70-yard pop pass.
Noah Doi, jr., RB/DB, Camp Hill: Doi did a bit of everything in the Lions' 40-20 win over Upper Dauphin, rushing for 63 yards and a TD and hauling in five passes for 113 stripes and a pair of TDs. He also caused a fumble on defense.
Grant Hall, jr., RB, Big Spring: One week after a monumental Little Brown Jug win, Hall led a 47-0 Bulldogs rout of Newport with 200 yards of total offense (129 rushing, 71 receiving) and four touchdowns on 10 total touches. He scored on runs of 7, 49 and 48 yards and added a 31-yard TD reception in the blowout.
Riley Harmon, sr., QB, Chambersburg: Harmon carved up Waynesboro in a 40-20 victory, tossing for 301 yards and three scores on 20-of-33 passing. His season-best performance included TD tosses of 4, 18 and 23 yards to three different receivers.
Nathan Lusk, sr., WR/LB, Cedar Cliff: Lusk caught three passes for 75 yards and a TD, but he really shined on defense with a pair of interceptions, leading a 43-6 rout of McCaskey on Friday. One he took back 26 yards for a TD, and the other would have been a pick-6, too, if not for a blocking penalty on the return.
Messiah Mickens, so., RB, Trinity: Mickens briefly exited the game with an injury but still finished with 145 yards and an 85-yard touchdown, giving power Wyomissing everything it could handle in the Shamrocks' 35-34 loss.
Keith Oates III, sr., QB/LB, East Pennsboro: A regular nominee in these parts, Oates led a thrilling 34-28 comeback win over Milton Hershey for the 3-0 Panthers. Oates threw for 254 yards (12 of 22 passing) and ran for 41 more (nine carries). His 13-yard TD run with 23 seconds left to play won the game, capping a four-score performance.
Marcus Quaker, sr., QB, West Perry: The surging Mustangs (3-0) were tested in a 39-21 win over Juniata. But Quaker was up to the challenge, throwing for 156 yards, rushing for 76 more and accounting three passing TDs (two to Bryce Smith, one to Ian Goodling) and a 7-yard rush to the end zone.
Angel Roberts, sr., WR, Milton Hershey: Roberts shined in the Trojans' 34-28 loss to East Pennsboro hauling in seven balls for 155 yards and a pair of touchdowns, which covered 77 and 22 yards. The latter briefly gave MH a 28-21 lead in the fourth quarter.
Dakota Sary, sr., RB, Lower Dauphin: Sary was good for nearly 25 yards every time he touched the ball Friday night, finishing with eight carries, 195 yards and a score in the Falcons' 30-0 win over Elizabethtown. The senior scored in the first quarter on a 72-yard sprint.
Rico Scott, sr., WR, Bishop McDevitt: The Alabama verbal commit sliced up La Salle College in a 47-21 win in one of the best receiving performances of the young season in the midstate. Scott racked up 210 yards and three touchdowns (64, 10 and 69 yards) on eight completions from QB Stone Saunders (13 of 21 for 318 yards of his own).
Jasper Shepps, so., WR/DB/P, Juniata: Shepps caught 13 passes for 189 stripes and a touchdown as Juniata provided West Perry its first scare of the season before losing 39-21. He also recorded six tackles, an interception, two punts for an average of 43.5 yards and returned two kicks for 48 total yards.
Josh Smith, jr., WR/DB, Mechanicsburg: The Wildcats' offense was a full throttle Friday, with Smith smashing the gas pedal in a 49-30 win vs. Red Land. The junior caught three touchdowns (66, 23 and 12 yards) from Eli Reider (284 yards, 4 TDs) to finish with a career-high seven-catch, 175-yard night. He also had a pick and two tackles.