Vote now for our 4th Down Magazine Mid-Penn Conference Player of the Week. Our poll will remain open until Tuesday evening at 11 p.m. Voting is allowed once every 30 minutes.
Editor's note: We have implemented safeguards to prevent voting which falls outside the spirit of the rules in place. We reserve the right to block users who cast fraudulent votes.
Browser cookies must be accepted to vote.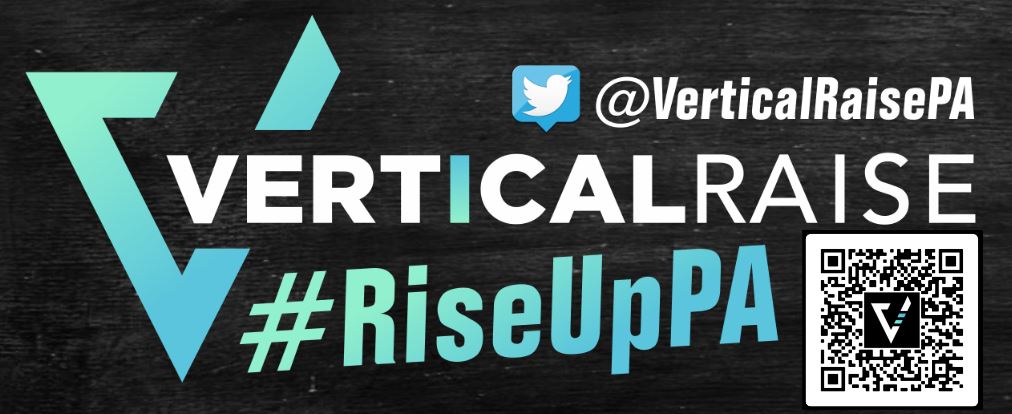 Put those Candy Boxes Away; No more Sub Sales; Retire from Washing Cars! And elevate your team's fundraising this season with Vertical Raise!
Vertical Raise is the premier online fundraising platform for organizations of all types and sizes. Vertical Raise provides solutions to the challenges of fundraising by utilizing its best-in-class software to create the easiest, most efficient and effective fundraising.
Drew Branstetter, jr., QB, Camp Hill: It wasn't as efficient as some of his other showings this season, but Branstetter did what needed to be done to lead the Lions to a 32-26 win over West Catholic in the PIAA Class 2A first round, completing 20 of 44 passes for 318 yards and four touchdowns (plus two interceptions). He also ran eight times for 99 yards and another TD.
Kevin Brown, so., DL/OL, Harrisburg: One of three Cougars you'll find on this list after an impressive 28-21 District 3-6A semifinal victory over Central York on Saturday. Brown had three sacks to lead a Harrisburg unit that got to Panthers QB Brooklyn Nace five times, held a potent rushing attack to just 54 yards on 27 carries and blocked for a running game that tallied 398 yards on 50 carries.
Eddie Corkery, jr., QB, State College: Corkery uncorked 31 passes, completing 19 of them for 230 yards and
three touchdowns (and an interception) in the Little Lions' 47-20 loss to McDowell in the first round of the PIAA Class 6A playoffs on Friday night. He finished with 2,170 yards and exactly 20 TDs this season.
Wyatt Ehrenzeller, jr., QB/LB, Juniata: Always love to see a two-way QB make an impact on both sides of the ball. Ehrenzeller did that in Juniata's 21-7 PIAA-4A first-round win over Meadville, going 7-of-15 passing for 116 yards and a touchdown (plus two picks), running 11 times for 42 stripes and recording five tackles, two tackles for loss and a sack on defense.
Alex Erby, sr., QB, Steel-High: Rain seems to be the only thing that can slow the Rollers offense, but Erby still led a 21-7 PIAA Class 1A first-round victory over Northern Bedford with just enough offensive pop. The Navy commit went 8 of 12 for 136 yards and two TD tosses to Durrell Ceasar Jr., and ran seven times for 27 stripes.
Nehemiah Ewell, jr., RB, Harrisburg: The first half of the Cougars' potent rushing attack Saturday afternoon, Ewell averaged nearly 10 yards a pop (18 carries, 170 yards) and provided a 4-yard touchdown in the second quarter to hand Central York its first loss of the season in the district semis.
Nazir Jones-Davis, so., RB/DB, Bishop McDevitt: Jones-Davis was one of those Crusaders in the 43-7 District 3-4A semifinal victory over Lampeter-Strasburg who did a whole lot with just a few opportunities. He ran just nine times but finished with 103 yards and touchdowns of 20, 6 and 1 yard in the middle quarters (plus two catches for 16 yards).
Shawn Lee Jr., jr., QB, Harrisburg: Lee opened the game with an 80-yard touchdown run and finished with two more dashes to the end zone (9 and 47 yards) to help co-lead the Cougars' ground-based assault. Lee carried the ball 15 times for 153 yards and was 6 of 10 for 73 yards through the air.
Alex Long, jr., WR/DL, Camp Hill: We've mentioned the QB a few times this season in these parts, but how about one of his favorite targets? Long was excellent in Friday's first-round state playoff win with seven catches for 174 yards and two touchdowns, all in the first half. Those TDs covered 23 yards and
Lane Peiper, jr., OL/DL, Juniata: Peiper led a strong Juniata defensive effort in the win over Meadville, recording a team-high 11 tackles (seven solo) and three tackles for loss. He also dragged down Meadville's quarterback twice for sacks, half of Juniata's total on the night. He now has 123 tackles, 14 TFLs and nine sacks this season.
Caiden Pines, sr., WR/DB, Cumberland Valley: Pines did plenty of damage through the air for a team not known for that this season, hauling in six passes for 165 yards in Friday's District 3 Class 6A semifinal loss to Manheim Township, 37-27. Pines also scored a touchdown from 46 yards out.
Rico Scott, sr., WR/DB, Bishop McDevitt: Just like teammate Jones-Davis, Scott needed just a handful of touches to do damage. The Alabama verbal pledge took five receptions for 114 yards and a 27-yard, second-quarter TD in the Crusaders' district semifinal victory over Lampeter-Strasburg.
Bennett Secrest, jr., QB, Cedar Cliff: The Colts only had 30 offensive plays in a 31-13 District 3-5A semifinal loss to Cocalico, so the pickings were slim. But Secrest tossed two second-half touchdowns of 15 and 40 yards and was an efficient 6-of-9 passing for 96 yards (and an INT) in an effort to keep the game close.
Bryce Staretz, sr., RB/LB, Cumberland Valley: One final big game for Staretz, who had 166 typically hard yards on 25 totes in the Eagles' 37-27 loss to Manheim Township in the district semis. The senior scored twice on runs of 2 and 6 yards, and he finished with 1,574 yards and 20 scores this season.